A few months ago, my good friend
Amanda-Leigh
made some
Amethyst Soap
. It wasn't until recently that I was able to use it, seeing as how she left me with
quite a few
of the
Hello Kitty soap
s (Check out my short review
here
if you missed out on that.). Unfortunately for Hello Kitty, those soaps are now used up and I have moved onto the next in line!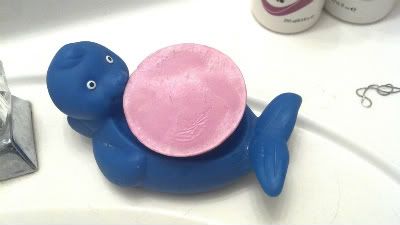 My seal is having on job holding it!
SO first thing is first. Partly because of my review on the Hello Kitty soap and partly because Amanda-Leigh is an
amazingly awesome frien
d
, she looked into making soaps that were
good for sensitive skins
, on top of
helping circulation and joint pains
. To that endeavor she made this Amethyst Soap! (Amethyst is one of my favourite stones because on top of preventing intoxication, it is believed to heal and keep one cool-headed.)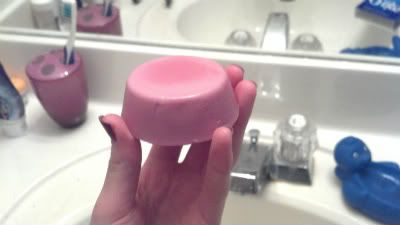 Outside the Seal's protection!

To this end she used
goats milk soap
from
Bramble Berry
as the base because it is soothing and moisturizing which means it's pretty much
perfect
for my skin. On top of that, she added in
ginger essential oil
. This can be used as an anti-bacterial and is really good for muscle and joint pains (It's also said to improve memory, so we shall see about that one!). To top if off, she added in
cherry blossom fragrance
which is one of my top favourite scents ever. Both the ginger essential oil and the cherry blossom fragrance were bought at
Tenzing Momo
which is an
amazing apothecary
at Pike Place Market.
I've been using
this
soap for about a week now and
I absolutely adore it
. It has an
fantastic
smell and my hands feel
amazing
after using it. YES, you read that correctly. Since I began using this soap,
I have only had to use my hand lotion when I'm out and about
. Not only was I impressed by this, but so was my mum who is used to constantly having to buy me hand lotion. Now, my poor lotion just hangs out in my purse waiting for me to leave so I will use it.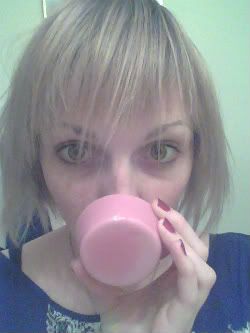 Ignore my silly hair, this soap smells amazing!


I
super
love it, Muffin Pan mold and all. The only thing that could make it better? In
Hello Kitty form
! =D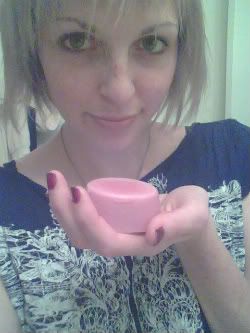 You know you wwaaaant some!
Syetlana